SKEE'S SWING-STRING THEORY: RED STANCE AND BEYOND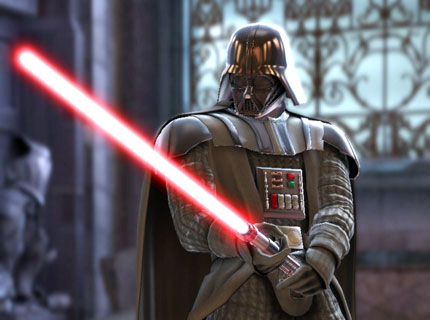 Hey guys, Skee here. I hope you enjoy this guide (:
Introduction to RED:
Red stance is easily the most gimmicky of all stances in Movie Battles II, but if wielded correctly and with the right mentality, RED can wreak utter devastation upon all bold enough to oppose you. In a nutshell, RED is all about taking insane risks and reaping insane rewards. RED is amazing in 1v1 duels, but I feel it truly shines versus multiple opponents due to its stagger-inducing propensity. Once you learn how to stagger and how to use it to your advantage, it will be you who controls the fight.
An Overview of Styles:
There are several styles and variations of Red stance and philosophies concerning how it should be used (or avoided; don't listen to these types, they're
noobs.
) Below are some of these said styles/philosophies.
The Atk2 Girly-Man: Although point-wise, this can be a wise choice because Atk3 costs 12 points, allowing them to sacrifice Red stance, Duals, and Staff in order to get super push or whatever. But at the end of the day they only use yellow, so they will buckle under the pressure and sheer girth of your blade. Weakness: any of the Red stance tactics posted below.
The Pussy-foot: These guys like to milk the Red stance stagger mechanics for all they're worth. In other words, they like to keep a healthy range/distance from their opponent by using (according to WASD) the D-Swing and W-swing by themselves, one at a time in order to set up more single-swing red attacks. Why? How is this effective? Perhaps it's because they've yet to discover that red has combos, or maybe they just like to stagger with every swing. Yes, red single swing spam practically guarantees stagger with each hit. Weakness: being combo'd up by yellow at mid-range w/o their guard up, before they can retreat and gain range.
The Two-hitter quitter: These guys have discovered that Red stance has
combos
! They're almost there too! They'll normally spam D-swing to A-swing, cause a stagger, back off, charge in, rinse repeat. When put on the ropes with low BP I can guarantee that if they haven't switched to yellow by now, they will start flailing and jumping around, D-swinging. Weakness: Blue/yellow counter-swinging and (if not staggering) yellow combos longer than two swings at mid-range. Also blue D-swing and W-swing spam can successful on these types. Don't try to AW-spam them in blue, however, because they will probably wreck you if you don't play conservatively.
Combo Whore; My style of RED: Finally, where the gist of this guide takes place. My style of red involves controlling the range during a saber duel, much like my Pussy-Footed predecessors. What separates these two styles is knowledge of Red's saber mechanics. Red is a stance modeled after Form Five: Shien/Djem-So, which boasts a focus upon deflecting an opponents attack (pblocking or nudging) and then quickly counter-attacking. I like to do precisely that: for every clean blow they land on me, I like to return 3-6 crippling RED hits via insanely fast and well practiced Red Combos. These combos can keep up with both yellow and blue in speed, but only if you can react quick enough. If you follow with me through out this guide, I will teach you not only how to land 3-hit red combos but even 4-hit ones too! Even a renowned RED combo-whore like myself has a weakness. Weakness: being slapped mid-swing, but I can quickly adjust. Occasionally, I will adopt the pussy-foot or the two-hit quit style just to change things up and not get knocked down so much.
Adaptability is essential.
List of my favorite RED COMBOS:
You're going to want to hold down attack the entire time you're trying to perform the most devastating combos in the game. Fair warning: the hardest part about comboing with RED STANCE is knowing what buttons to press and when to press them.
For you cookie-cutter yellow noobs, it might take a little while to get that part down.
(Referencing WASD for combo controls)
D->A->SD
: The first combo I ever learned. Nothing too fancy; a good move if you're looking to start far away (initiating with D-swing) and then transition to holding your ground.
AS->W->SD
: The AS-swing is great for close-quarters initiation, followed by W, a head-on attack with great range and a high chance of stagger mid-combo. SD can be replaced by another AS if they're trying to flank you from that direction, but nothing says "Get Shit On," quite like finishing a combo with an old-fashioned SD-swing.
W->AS->W
: Same general idea as the combo mentioned above, only with an emphasis on a frontal assault. Good for forcing someone to back away from you. Almost a guaranteed stagger on last hit.
AS->S->AS
: An "advanced" combo, if you will. The sole mechanic of this combo is to attack at maximum potential while running backwards. Great for swing-blocking on the move and might catch many-a-noob off-guard. Think of the duel in Emperor Palpatine's office.
AW->D->AW
: Probably the best combo to spam vs runners or even people trying to back away from you. AW has a small delay from start to swing when compared to say, D-swing. Having D in the middle of a combo makes the D swing land much quicker and with much less risk to your BP-bar.
D->AS->W
: An awesome combo! Combines all the best red swings; this combo is multipurpose and should be thrown into any decent red-duelist's arsenal.
W->AS->D
: Same as above; same combo, just flipped around.
SD->AW->D
: Most people don't associate the grandiose swing that is SD with two other swings right after it. Despite not being "conventional," or particularly effective, do NOT underestimate this combo. Who am I kidding? It fucking OWNS. Just don't get slapped!!!
D->AW->SD
: Same as above, flipped around and all that. It's less flashy, but slightly more effective.
D->AS->D
: Like standing relatively still? Like pwning noobs? Here's a perfect combo for a spam-happy minimalist. If done with a weapon-toggle initiation, this combo is so fast that they won't know what just happened.
AS->D->AS
: Same as above.


Here is some Star Wars lore-inspired motivational material which may or may not encourage you in your studies of Red Stance.

Q3/Warrior Build:
You know, that triangle-saber build seemingly meant only to oppose gunners? Yeah, well it helps RED in duels more so than any other stance. Why? Because the way he holds it is not only bad ass, but allows a saber duelist more defensive coverage to better aim when perfect-blocking in Red stance.
On top of this, Q3/Warrior also allots a longer range with which to nudge in order to set up a Half-Swing
.
YOU: Skee, WTF IS THIS 'NUDGE'???
ME: WATCH THIS VIDEO IT WILL EXPLAIN EVERYTHING!!
The "nudge" is an animation which involves two saberists that are facing eachother, face-to-face, sabers touching and their sabers come back to their sides for a moment. When this happens, you can use that animation to set up what's called a half-swing. This half-swing can be used to set up powerful 3 or 4 hit red combos. To do a 4-hit, simply perform a 3-hit combo followed up by a nudge-induced half-swing. Boom; they're dead.
- - -
GENERAL TIPS/MECHANICS SECTION
- - -
Aerial Combat: If you look closely, you can notice that Red has a strange gimmick: slower movement speed while swinging. Solution? Jumping while the swing is wheeling around/winding up. This keeps your movement speed at the moment that you jump. You only move slowly while the swing is 'swinging.'
.: - *Back-flip "poke" attack: Use the D swing, and wait for the swing to follow through. Just as the saber goes as far right as possible, do a back flip and try to hit your opponent with the tip of your saber. "Poking" them, if you will. Does full damage and is a guaranteed stagger if it lands.
.: - *Red Long Jump: performing a Red DFA (Death From Above) immediately after the full animation of any Red swing besides those involving the 'W' key allows you to perform what I call a "Red Long Jump." It allows you to move forward really far while blocking, or even better, while charging up your next swing for a stagger or killing blow. Takes a while to get it down, but it's really an impressive tool. **Can also do it after a "hitting" swing or combo!**
There's an amazing demonstration of Red Long Jump @ 0:41seconds
- - -
Moves Versus Downed opponents: If you're using red stance effectively, you already know how to slap. When your opponent is knocked down, this sets up an opportunity for an abusive red stance attack. Here are some suggestions:
.: - *RDFA: Whenever your opponent tries to roll AWAY from you after a slap/knockdown of any kind, they're a sitting duck and perfect target for the RDFA. Enjoy your many instant kills.
.: - *Ground Pound: Immediately after a slap, use the "AS" swing in red stance for an instant kill. You will slice them in half while they're falling from said slap. The 'nudge,' mechanic will guarantee an instant kill if performed correctly. 'Helps to turn your mouse slightly to the left, and into them, in order to increase the likelihood of this occurring
.: - *The Overhead Chop: If you've got low bp and want to play it conservative, try merely going in for the W-swing. It's strong and has a long range. If you like comboing, you can then transition to the AS swing from there then maybe D or another W-swing.
- - -
MISCELLANEOUS STRATAGEMS AND HONORABLE MENTIONS
- - -
.: - *Weapon-toggle insta-swing: Scrolling weapon-switch on your mouse wheel, going from saber to melee back to saber allows you to use an insta/half-swing. Use it to initiate!
.: - *STAGGER-SLAP BUG: If ever you get staggered, always SLAP! There's a bug where if you slap at the start of the stagger animation, your opponent will always fall down, no matter if they're walking, blocking, or even holding still! Use this to your advantage, or they may do the same!
.: - What do you do if you only land one hit, and aren't fast enough to go for the combo? Try landing a 'WD' swing. It's the fastest swing to use after making a solo-connection. Although the 'AS' Swing is the fastest in general, if you miss a combo, 'WD' is the fastest follow up swing. I've noticed this from experience.
.: - Jump 3 > Jump 2 In Some Situations: You can't get Jump3 with q3, and that's too bad. . .
.: - Jump 2 > Jump 3 Sometimes: If you tap-spam spacebar against a wall while falling from insane heights, you can sometimes survive falls even players with jump 3 would have had a hard time. You'll know it worked if you perform a backflip against the wall at the bottom of it and survive with 100 hp.
.: - Cart-wheeling to the right allows sets up an insta/half-swing with the RED D-swing. Also, cartwheeling to the left sets up an instant RED A-Swing, but the A-Swing is much, much, much less reliable, so always cartwheel to the right if at all possible!
.: - *Blue, the stance with best defense is always 1 click away!
.: - *Bind a force heal key! Force heal can be used to disengage your saber mid-swing! This is useful for psyching out your opponents or in order to retreat and save BP if you're having difficulty finding the right range.
- - -
PLACEHOLDER FOR BLUE STANCE!!!


THAT'S RIGHT, I'M GOING TO COVER BLUE STANCE NEXT!!!
List of my Favorite Blue Combos
(WORK IN PROGRESS)
(Single-Swings)AS->D->AS->D->AS->D
: Any combination of swings would work with these two in particular. So you can do two AS's or D's in a row if you like, but only do these with fast-blue, not slow-blue because fast blue makes this approach to blue stance much more viable. These swings are fast and are a natural counter to Yellow A-Swing spam if you can time them well and perform them quickly enough. Hell, throw in a random W-Swing in there too if you please. W, AS, and D are the best *single* swings blue has IMO.
SD->AW(Hold)
: Most if not all of you already know that if you hold the AW keys and attack at the same time, you can repeat that swing almost indefinitely. This is a powerful move, but try not to get slapped down or mblocked in the process!
W->AS->D->A->SD
: Trick your opponent into believing you're going in aggressively with the W-Swing, the longest reaching swing blue has in its arsenal. Then, pull back a bit, counter-swinging with AS and transitioning into an advanced combo sure to catch any incoming combo off guard.
W->AS->D->A->SD->AW(Hold)
: All I did was combine the previous two combos. This is a great one. Use it but don't get slapped!
AS->WD->A->D->A
: The AS swing is my favorite swing to Single-Swing after the D-Swing. This combo is very fast, very fun, and great to use on runners if you feel comfortable chasing them while strafing.
D->A->D->A->D->A->D->A
: The easiest combo to use while walking. It's a great combo to use at the end of any other blue combo. It's very reliable and has a very low chance of causing you to spin! Use it on people you know are about to die / start running.
YELLOW STANCE?!
YOU: BUT SKEE, WHAT ABOUT YELLOW STANCE?
ME: I hate yellow stance; it's the most cookie-cutter of all saber forms! There's a reason why it's the only stance noobs know how to use at first. (Hint: It's EZ Mode) *Flame war commence*
However, I will give you some tips:
A-Swing, A-Swing, A-Swing: Single-Swing spam, reminiscent of the Pussy-Foot mentality, is yellow's greatest offensive asset. The stance expends very little BP when swinging and swing-blocking, especially when using this simple exploit. Simply Spam A, Leftclick, A, Leftclick, A, Leftclick (Or just hold A down the whole time, circle strafing the guy, and left click 3-in-a-row) and you will have figured out why everyone, even 'pros' use yellow so much. This is literally the only yellow combo you 'need' to know. Everything else can be improvised.
Here's a video of some generic pblocking and counter attacking in YELLOW STANCE, if you have no clue what perfect blocking is or how to counter-attack this video IS FOR YOU!!

If you watch and listen closely, you'll see that whenever you perfect block, there is a brighter flash and a much different sound effect (1, maybe 2 different sounds) whenever the character perfect blocks. Keep an eye on the BP bar in order to watch and see for yourself. Keep in mind that it's not necessarily the way you face that determines a successful block; it's all about the way your saber meets theirs!

There is also a great example of the Stagger-Slap Bug @ 0:21

- - -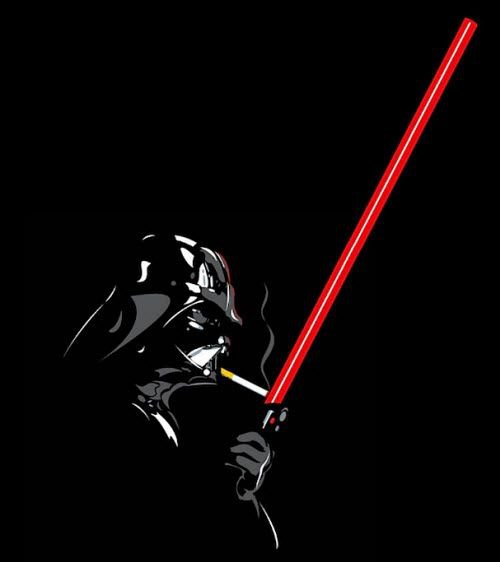 .: THAT IS ALL FOR NOW. . . I HOPE YOU LEARNED MUCH FROM ME, MY DARK APPRENTICES!!! :.